Meet the beraberce Association Team: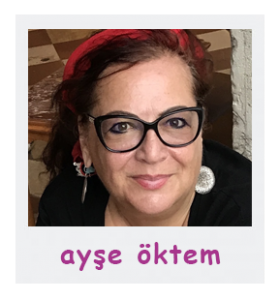 Ayşe Öktem: I was born in Istanbul. And still I'm living in the mansion where I grew up, which I inherited from my mother and she from her mother… No, life is not that easy. Between being a baby in this mansion and today there are long years of life. My parents left Turkey because of political reasons, I grew up in Germany as a "migfrant child", I learned what means to be exiled, to be a migrant. Instead of grewing up in Istanbul as a privileged child of the upper middle class, I lived in the Ruhr area, at the heart of the workers movement in Germany, amongst the workers childs from Turkey. Migration, exile, to be a member of a minority, to be the "other" were experiences which formed up my identity. To be a leftist in Turkey and to be a "Selanikli", to be a Turk in Germany, to be a bourgeois amongst the leftists… I studied sociology and German Philology, and wrote my master thesis in Sociolinguistics about the right to use your mother tongue.
By the way, the mansion is not the mansion it was, it is now a house with four apartments that looks like an old mansion…times they are a' changing.
I'm one of the inventors and founders of beraberce and the director. Hope, we will do good things all together.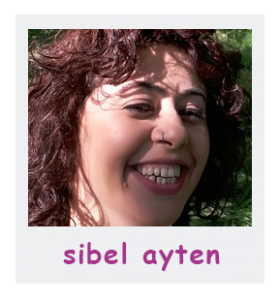 Sibel Ayten: I graduated from Istanbul University, Department of Political Science and International Relations. Then, I completed my postgraduate studies at Marmara University, Faculty of Economics and Administrative Sciences, Department of Development Economics and Economic Growth. I wrote my master thesis on "The Changing Role of the State in Developing Countries in the Process of Globalization."
Since my student years, I have volunteered in many non-governmental organizations and initiatives to advocate for women's rights, ecological rights, minorities, and equal citizenship.
I have worked in the field of book and magazine publishing both during and after the graduate education. I undertook the responsibility during the preparation process of several books and other publications in fields such as Turkey's very multicultural structure, different ethnic and religious groups, civil society, democratization, critical theory, and oral history studies. In 2010, I moved to the field of broadcasting. Between the years of 2010 and 2014, I took part in the production of several coverages about the problems faced by the various ethnic and religious minorities in Turkey, and possible solutions to these problems.
I joined the team of DVV International in Turkey in 2015. I am a founding member of the Beraberce Association founded in 2017. I am still working as the administrative coordinator in this association.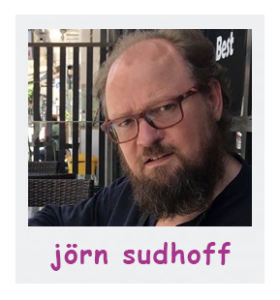 Jörn Sudhoff: I was born 1959 in the town of Gelsenkirchen in Germany.
They called me Jörn-Diedrich Maximilian; the second and the third name came from my grandfathers.
I studied at the Ruhr-University in Bochum. The first subject was geology, which was fine. But a little bit later I started politics at the university: Student council of my faculty, AStA / Students council for the whole university, Students Newspaper. After several years some new things came to my brain. I left geology and started another study: Social sciences. Migration politics were now in the center of my interests. And I wrote my master thesis about "The Construction of Identities in the Türkish newspapers in Germany".
Later I worked in Hamburg for several years: German lessons for all kinds of migrants, Computer and mathematics. Every time I worked for NGOs, the last years as Training coordinator and project manager.
2012 I decided to live from this year on in Istanbul and so I am living now in Moda and I am nowadays working at beraberce.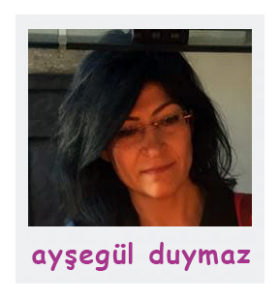 Ayşegül Duymaz: I was born in Istanbul as the second child of a family who was forced to migrate from Sivas to Istanbul. Due to my mother's serious health issues, I was unable to continue my education beyond primary school. Having to put an end to my studies saddened me extremely and cut a deep wound, which I carried with me for years after.
While my family's story of migration continued on to Germany, I got married at a young age and remained in Istanbul. Life tought me that to struggle and persist were the most important aspects of being able to remain standing upright, and that just as much as we lose in life, we also gain a lot.
After my own long years of struggling, I was able to resume my education once more, picking up where I had left off. By the end of this year, I aim to graduate from the Anadolu University with a degree in Office Management and Executive Assistance. It is exactly through this experience that I have learned and experienced the truth that education and learning have no age limit.
If you ask me, what is the most important aspect of your life, I would tell you it is my daughter. I have a 21-year-old daughter named Meltem and every day, I rediscover and learn new things about life through her. I'm continuing my delayed education with her by my side.
I worked as an executive assistant for many years at various companies in the private sector and developed my own skills and self within the different work environments. I never stopped persisting in my struggle to learn.
Since 2017, I've been working at the Beraberce Association as an office assistant. I wish that in the future, I will have the opportunity to work in a project that helps empower and strengthen women.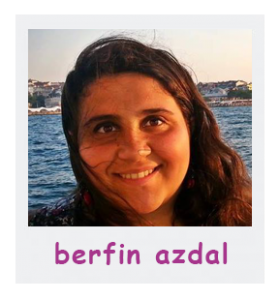 Berfin Azdal: I was born in Akyazı in 1992. It was in 1999, when I began going to school, that I got the name Berfin. These were the years in which certain names were forbidden in Turkey and unless life brought us to appear in front of a formal institution, there was no need to have identification cards. The transition from a forbidden name to an official one meant that I started to contemplate a variety of complex questions at only 7 years of age. My family had come from Iran to Van, then to Doğubeyazıt and, due to a series of necessities, finally to Sakarya. The itinerary was strange; however, I would go on to learn (and continue learning) just how widespread stories of migrations and deportations are.
I completed my primary and secondary schools in Sakarya. I still live in Istanbul, where I had moved in order to study Sociology at the Mimar Sinan University of Fine Arts. At the Beraberce Association, we strive to think about the question, "how can we live together and in equality?" and create possibilities and opportunities to that effect. I work for the Xchange Program: Sites of Memory project, in which we send young thinkers to various memorial sites around the world.
Yağmur Seçkin: I graduated from Kabataş Erkek Highschool in 2014 and I completed my undergraduate studies at the Istanbul University Law School in 2018. I am continuing my graduate studies in Human Rights Law at Bilgi University since 2019. I have worked voluntarily in various civil society organizations and initiatives in the fields of gender, feminism, human rights and ecology. Since February 2020, I am thinking and acting on the topics of peace, living together and equality in beraberce Assosiation.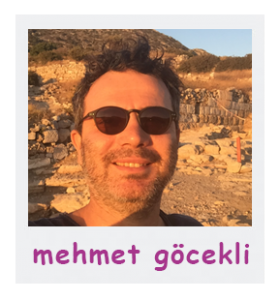 Mehmet Göcekli: In 1947, my father who was born in Rhodes, fled with his family on a boat, came to Turkey as a refugee and settled in Kuşadası. The ancestors of my Circassian (maternal) grandmother, had sought refuge in Anatolia from the genocide and deportation policies implemented by Tsarist Russia on the people of the Caucasus, and had settled in Kuşadası-Davutlar. My mother's father, meanwhile, was a nomad from the village of Gölcük in Izmir-Ödemiş; for them migrating was a lifestyle… I grew up in Kuşadası as a person who had settled into his migrant roots. I completed my secondary education at the Izmir Atatürk High School. I began my studies of Business Administration at the 9 Eylül University, but was unable to finish due to the realities in the country. I worked in various political and social group movements. I migrated to Istanbul. For a while, I worked as a graphic designer. I am one of the founders and the production editor of a news website prioritizing the problems of disadvantaged groups. I produce content, such as articles, news and interviews and perform their editing. With the support of the beraberce Association, I organized two talks and carried out a Citizen Journalism Training project. Currently, I am responsible for updating and editing the beraberce Association's websites and try to provide support for various other projects.